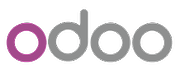 We install, service and support OpenERP and Odoo. The premier open source CRM and ERP software.
OpenERP now renamed Odoo is an open source enterprise resource planning (ERP) software manufactured by OpenERP s.a.
OpenERP is, according to the author, an open source alternative to SAP ERP and Microsoft Dynamics.
OpenERP is licensed under the terms of the AGPL license.

We can help you with your planning requirements for OpenERP