On site server repair and maintenance. Server troubleshooting
On site computer repair and maintenance.
Yes we can fix your server.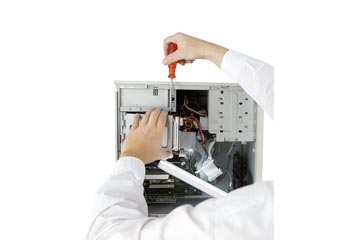 Computer repair. 
Computer troubleshooting. We repair, maintain, upgrade and custom build servers.
Our experienced technicians have been solving IT problems in the lower mainland  since 1993.
We provide reliable and cost effective computer repair and maintenance for all brands and models of servers.
From server hardware repairs to solving networking problems, We can provide the I.T support you need.
For technical support and how we can help you with your server please call us.
We can fix any kind of server.
Email Server
Exchange Server
File Server
Network Server
Windows Server
Windows Server 2008
Windows Server 2003
Linux Server Repair
Linux File Server
Linux Mail Server
Suse Linux Enterprise Server
Redhat Enterprise Linux Server
Linux NAS Server Repair
Ubuntu Server Repair
Redhat Server Repair
Centos Server Repair
Debian Server Repair
Microsoft Server Repair
Small Server Repair
Web Server Repair
Dell Server Repair
Lenovo Server Repair
HP Server Repair
IBM Server Repair
We can even help you with your cloud server
And any other kind of server
We can provide onsite computer repair, onsite server repair and onsite troubleshooting in Burnaby, Vancouver, Surrey, Langley, Delta, Ladner, Maple Ridge, Coquitlam, Pitt Meadows, North Vancouver, Abbotsford Chilliwack and the Fraser Valley. Victoria, Nanaimo and Vancouver Island. All of British Columbia and Alberta